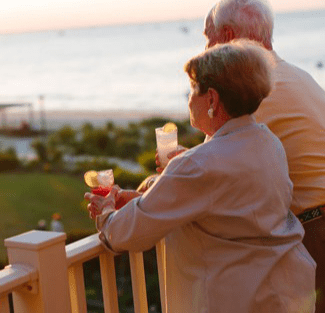 Living Well
Of the retirement communities in Virginia Beach, only one can pass as a vacation destination.
CONTACT US
Services
Resort-style Virginia Beach living in one of the finest beachfront retirement communities.
CONTACT US
Events
Join us for an upcoming event, meet our friendly residents and see our campus firsthand.
CONTACT US
An Inspired Retirement Community in Virginia Beach
---
More than a beachfront senior living community. A new lifestyle.
Now you can take pleasure in so much that life has to offer. After all, you're independent and healthy, so why not bask in the glory of both at our non-profit Life Plan Retirement Community in Virginia Beach. It's where serenity and security flow as freely as the Chesapeake Bay, which is right outside our door. It's where the options for your health care, your residence, even your future, are as limitless as the ocean beyond the bay.
Get to know us. This is where you'll want to be. Call us today at 800-753-2918, or schedule a visit.